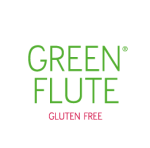 DELIVERABLE PRODUCTS – in the best pharmacies and specialized stores
Green Flute Line offers a range of standard sizes for daily consumption. Pasta, bread and pizza are the right contribution to a balanced Mediterranean diet, thanks to their high nutritional value they bring.
GLUTEN FREE, LACTOSE FREE. WEIGHT: 2×170 g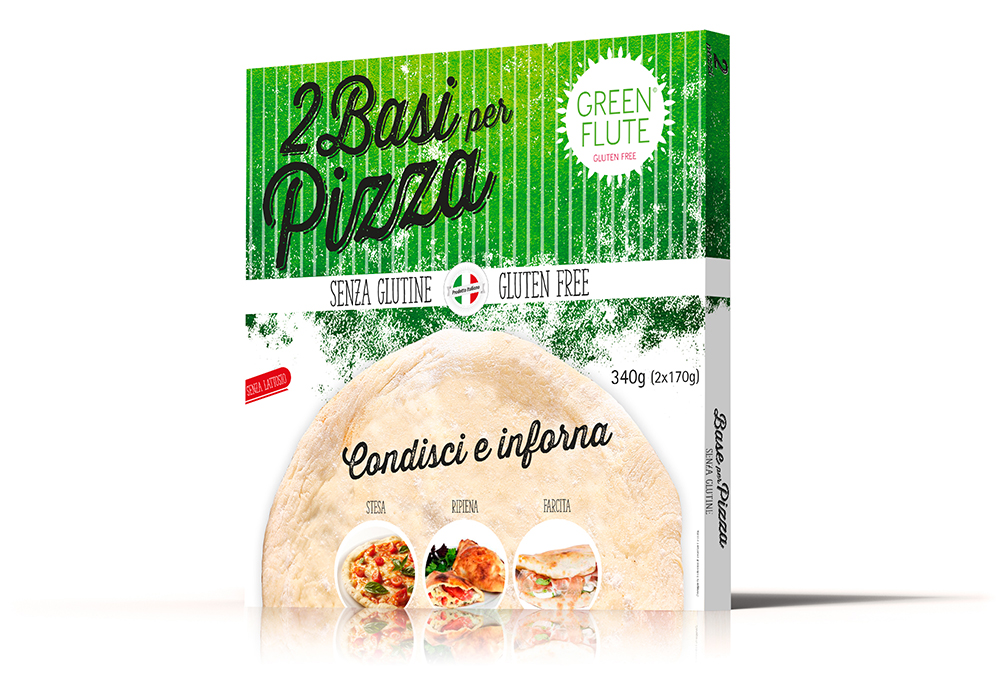 FROZEN BAKERY AND PRE-COOKED PRODUCT.
WEIGHT: 2×170 g
Pizza crust is designed to need all needs. Ready in 5 minutes, it is tasty and crunchy. It can be used as the basis for countless recipes and stuffed as you want, or simply used as focaccia.
Not only suitable to people intolerant to gluten, but also for those who are lactose intolerant. It is cooked on brick, leavened for 18 hours, without preservatives or colorings. It hasn't eggs, pepper, butter and soy.
An ideal base for tasty snacks or for a practical dinner.
NUTRITIONAL TABLE For 100g
Energy value
204 Kcal
858 Kj
Fat
4,9 g
Saturated Fats
2,5 g
Carbohydrates
31,6
Sugars
2,8 g
Dietary Fiber
2,5 g
Proteins
7,0 g
Salt
0,9 g
| | | | |
| --- | --- | --- | --- |
| 1 DAY | 7 DAYS | 30 DAYS | EXPIRY DATE |
| 3°C | -7°C | -12°C | -18°C |
After defrosted, the product can not be refrozen.