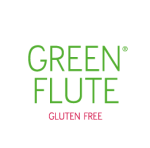 DELIVERABLE PRODUCTS – in the best pharmacies and specialized stores
Green Flute Line offers a range of standard sizes for daily consumption. Pasta, bread and pizza are the right contribution to a balanced Mediterranean diet, thanks to their high nutritional value they bring.
GLUTEN FREE. WEIGHT: 260 g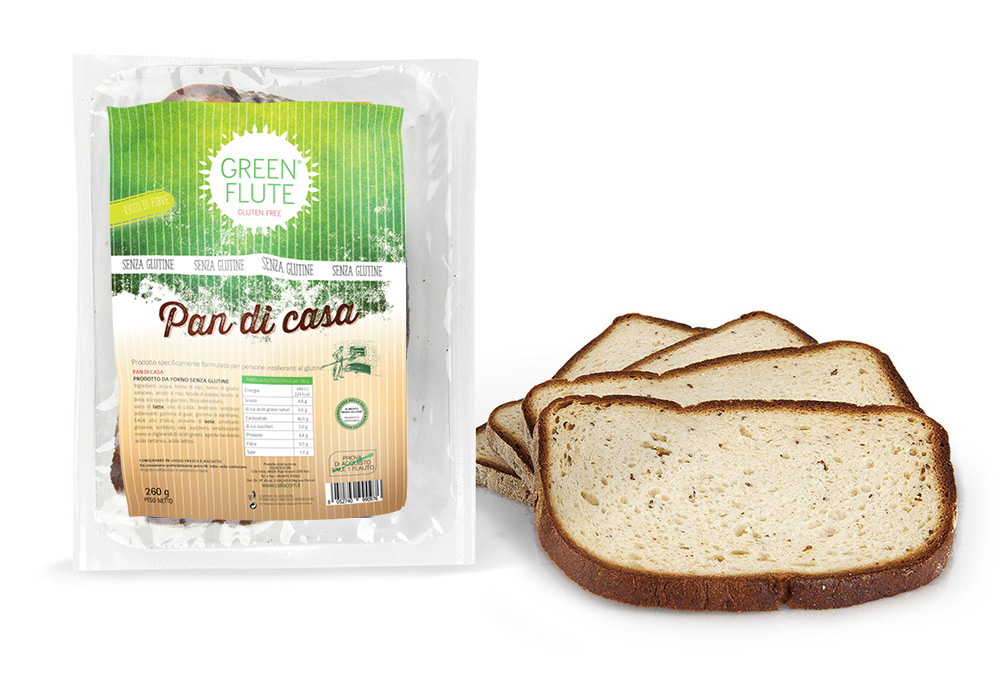 GLUTEN FREE BAKERY PRODUCT . WEIGHT 260 g
Tasty sliced baked bread, soft, the authentic aroma of freshly baked bread and typical golden crust.
The Homemade Bread Green Flute enriches your table during meals, or is ideal for tasty snacks.
NUTRITIONAL TABLE For 100g
Energy value
204 Kcal
858 Kj
Fat
4,9 g
Saturated Fats
2,5 g
Carbohydrates
31,6
Sugars
2,8 g
Dietary Fiber
2,5 g
Proteins
7,0 g
Salt
0,9 g
Store in a cool and dry place.