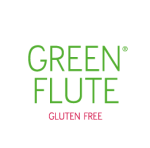 DELIVERABLE PRODUCTS – in the best pharmacies and specialized stores
Green Flute Line offers a range of standard sizes for daily consumption. Pasta, bread and pizza are the right contribution to a balanced Mediterranean diet, thanks to their high nutritional value they bring.
PACK OF THREE PAN-CHOCOLATE
GLUTEN FREE. WEIGHT: 3×90 g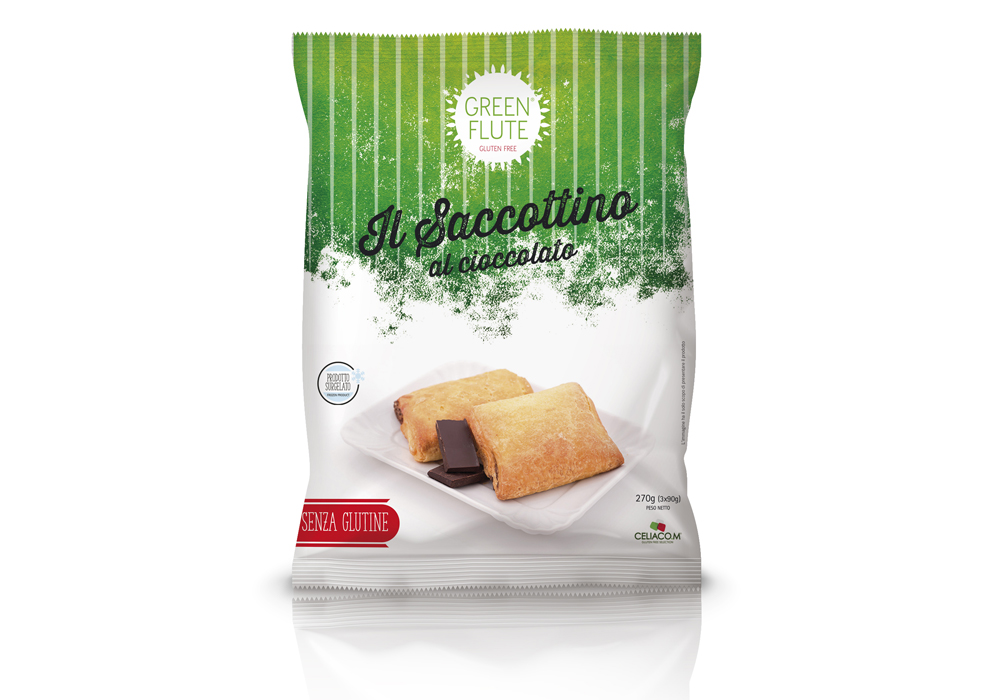 FROZEN BAKERY PRODUCT. SINGLE WEIGHT: 90 g
The first gluten-free pan-chocolate in the world! The famous pan-chocolate becomes even gluten-free: soft, warm, carefully peeled. Its irresistible taste and its fantastic chocolate filling, make you immediately want to come savor another. It is not only the first free-gluten pan-chocolate in the world, but it is also so delicious to be eaten by people who are not intolerant to gluten. A delicacy to be savored alone or with your family.
Ready to be served once thawed, or it can be heated in microwave for 45 minutes directly from frozen.
As good as bread and chocolate.
NUTRITIONAL TABLE For 100g
Energy value
204 Kcal
858 Kj
Fat
4,9 g
Saturated Fats
2,5 g
Carbohydrates
31,6
Sugars
2,8 g
Dietary Fiber
2,5 g
Proteins
7,0 g
Salt
0,9 g
| | | | |
| --- | --- | --- | --- |
| 1 DAY | 7 DAYS | 30 DAYS | EXPIRY DATE |
| 3°C | -7°C | -12°C | -18°C |
After defrosted, the product can not be refrozen.