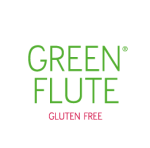 DELIVERABLE PRODUCTS – in the best pharmacies and specialized stores
Green Flute Line offers a range of standard sizes for daily consumption. Pasta, bread and pizza are the right contribution to a balanced Mediterranean diet, thanks to their high nutritional value they bring.
FOCACCIA WITH ROSEMARY AND HIMALAYAN PINK SALT
GLUTEN AND LACTOSE FREE. WEIGHT: 210 g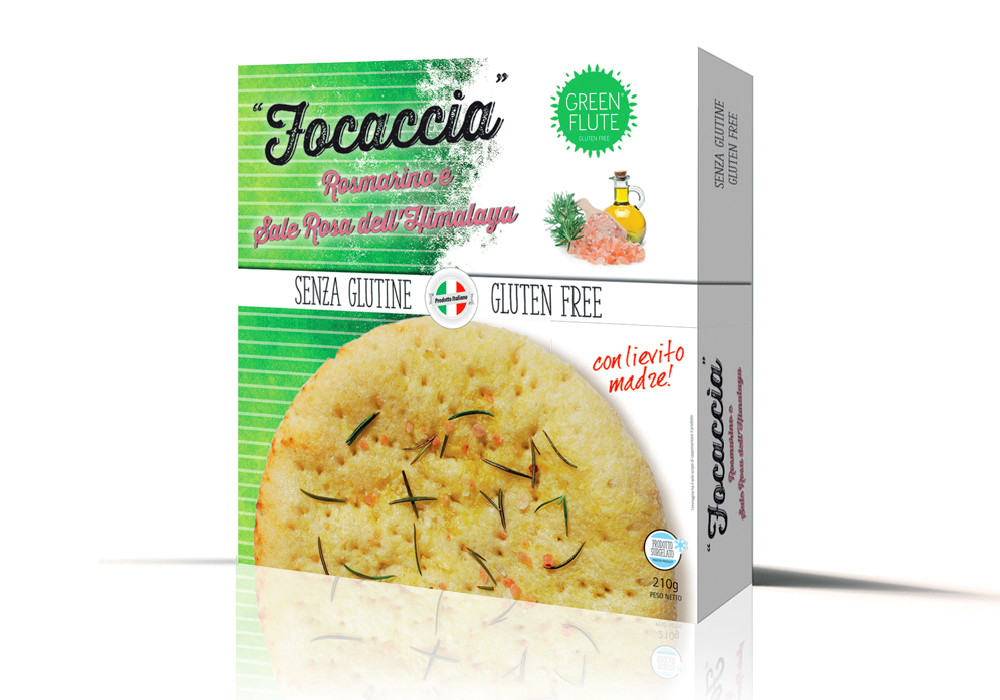 FROZEN BAKERY AND PRE-COOKED PRODUCT. WEIGHT: 210G
Tasty and crispy, Focaccia with Rosemary and Himalayan Pink Salt, it is a
novelty.
It contains the best of nature: with well made dough, yeast, lactose-free, without the addition of hydrogenated fats, colorants and preservatives.
It is cooked on the brick, ready to be served at the table in a few minutes, it is a tasty alternative to bread.
Did you know?
The Himalayan pink salt is pure, very old, free of toxins and pollutants that can contaminate the types of salt that come from the seas and oceans. It is rich in mineral salts, completely absent in the normal cooking salt, among which the main one is the iron that characterizes the color pink.
It is ideal to limit water retention, high blood pressure; it helps the stability of the ph and of respiration; it increases bone strength and facilitates the regularity of sleep.
NUTRITIONAL TABLE For 100g
Energy value
204 Kcal
858 Kj
Fat
4,9 g
Saturated Fats
2,5 g
Carbohydrates
31,6
Sugars
2,8 g
Dietary Fiber
2,5 g
Proteins
7,0 g
Salt
0,9 g
| | | | |
| --- | --- | --- | --- |
| 1 DAY | 7 DAYS | 30 DAYS | EXPIRY DATE |
| 3°C | -7°C | -12°C | -18°C |
After defrosted, the product can not be refrozen.