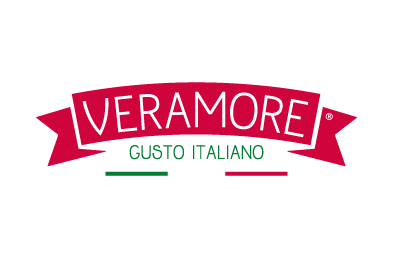 PRODOTTI EROGABILI – Per gli operatori specializzati del settore
La linea Veramore si dedica con passione e amore alla buona cucina italiana. Semplicità e gusto lavorati con sapiente artigianalità rendono i nostri prodotti irresistibili e inimitabili. Pizze realizzate secondo il metodo classico. I formati di pasta trafilati al bronzo, porosi e ad altissima digeribilità sono la giusta risposta ad un mercato sempre più esigente. Pochi minuti in forno per ottenere un prodotto croccante fuori e morbido dentro. La selezione degli ingredienti, l'accuratezza nella lavorazione, l'assenza di conservanti fanno di questi prodotti un eccellenza nel panorama del gluten free.
CROISSANT (SIMPLE, APRICOT, CHOCOLATE)
SIMPLE CROISSANT, GLUTEN AND LACTOSE FREE. WEIGHT: 80 g
APRICOT CROISSANT, GLUTEN AND LACTOSE FREE. WEIGHT: 95 g
CHOCOLATE CROISSANT, GLUTEN AND LACTOSE FREE. WEIGHT: 95 g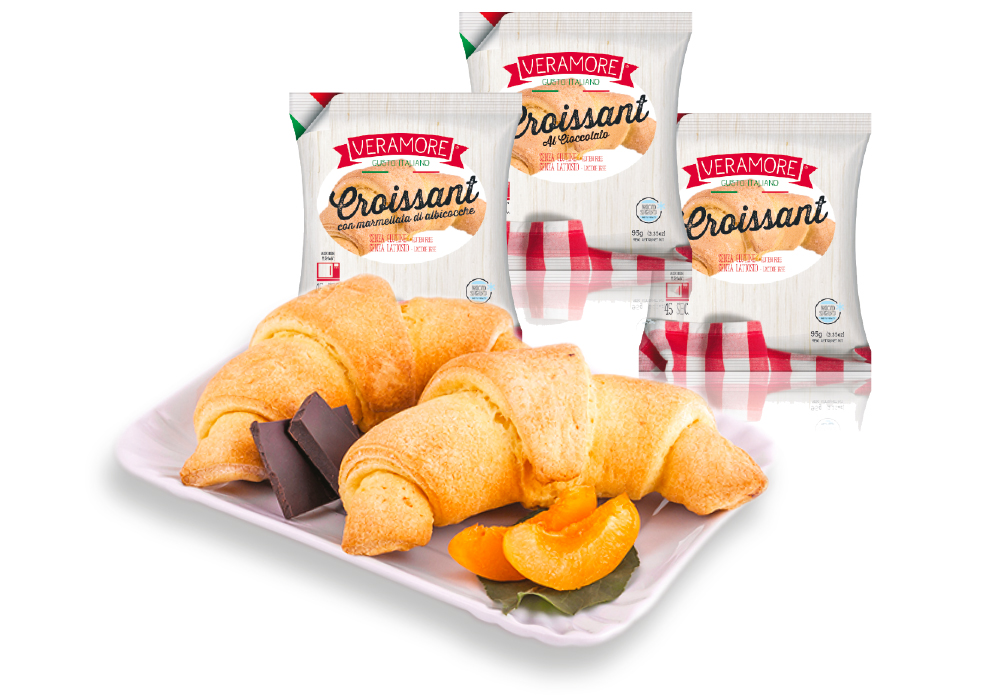 To start the day with the right energy, VERAMORE proposes croissant "sfogliato".
Handmade, simple or stuffed with tasty apricot jam or delicate chocolate cream, croissant Veramore is the perfect breakfast for the whole family.
Ready in 45 seconds.
ANTI-CONTAMINARION WRAPPER
Product is inserted inside the microwave and served to customers directly in its own wrapper, in order to avoid any risk of contamination.
TABELLA NUTRIZIONALE per 100g
Energia
302 Kcal
1261 Kj
Grassi
17,5 g
di cui acidi grassi saturi
3,5 g
Carboidrati
31,9 g
di cui zuccheri
9,0 g
Fibre
2,1 g
Proteine
4,4 g
Sale
0,75 g
MODALITA' DI CONSERVAZIONE:
| | | | |
| --- | --- | --- | --- |
| 1 GIORNO | 7 GIORNI | 30 GIORNI | ALLA SCADENZA |
| 3°C | -7°C | -12°C | -18°C |
Una volta scongelato, il prodotto non deve essere ricongelato.